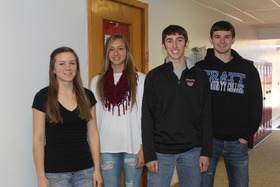 The following students were selected to their respected sports all-league teams in the Heart of the Plains League. Annika Panek - All-League Honorable Mention volleyball Mikaela Meyers - All-league volleyball Darius McAdam - All-League cross country Aiden Cochran - All-League defensive back, football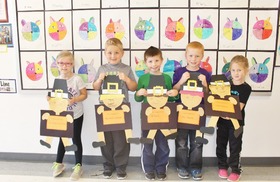 The kindergarten class would like to wish everyone a happy Thanksgiving. Students had fun making pilgrims and sharing what they are thankful for. Adam is thankful for K-State and the Royals. Leeland is thankful for candy and Christmas. Sevi is thankful for the Army. Will is thankful for family. . . .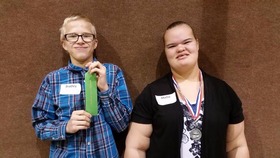 On Thurs., Nov. 19, weeks of practice paid off for Cunningham High School students, Mollie Snow and Bradley Corlew, as they competed in Speech Experience. Sponsored by the Hutchinson Recreation Commission, the event was held at the Hutchinson First Church of the Nazarene. Mollie and Bradley prepared with Mrs. Zwierzychowski, Mrs. . . .
Current Highlights